Child care is indeed one of the most difficult jobs for parents but the things become even tougher when parents are dealing with newborns. Just after the birth of a child, things become more complicated and complex. Specialist and consultants can help first-time parents by giving their valid guidance and support to start with nursing and bottle feeding with enough resources to show how to handle the little one depending on the sensitivity and change needed after the birth.
These days information is available on an online forum where the health of the child is taken under consideration. On the other hands, few parents are searching for advice from friends and relatives by coping up with certain things. Best Neonatologist in Siliguri comes out with their experience and shows the right way to deal with the restrictions and other handling technique. Both the parents including the father and the mother are taking concern about the coordination and care of the new barns and here we point out some of the common parenting tips.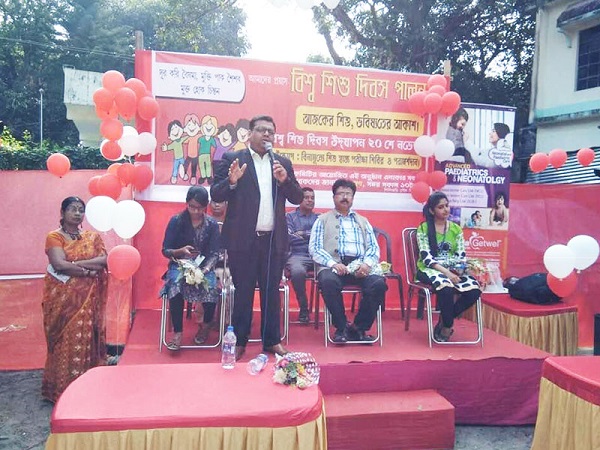 A Guide for First-Time Parents
Make it hygienic
The first thing that need be taken under consideration is the hygiene factor where parents should clean their hands with sanitizer or good quality shop to deal with the immune system of the newborns. Maintaining hygiene will keep the child away from many other risk and infections.
Give support
The head and neck of the child need time to develop and that forces the parents to support the neck and head with one hand most probably keeping the head upright when the baby is laying down. Use soft clothes to hold the baby and support them with both the hands. Such initiatives will help parents to maintain safety.
Make a special bonding
It is better to talk with the best Neonatologist in Siliguri where they will explain to you the need for bonding and sharing emotions with the newborn. The first one-two months are very crucial for parents to develop a special bonding where emotional connection is required. Spend much time with your newborn to give them a warm feeling. Mothers are advised to give breast milk to keep the health in the safer and to boost the immunity power as well.
Such few steps towards parenting can make a big difference in putting coordination and care among children with the opportunity to offer skin-to-skin touch by following certain guidelines.
---